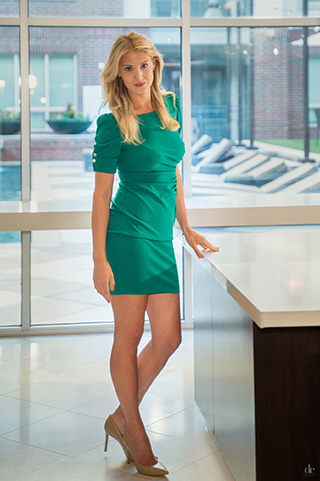 Alice Laura Model & Hostess agency is an international high-quality staffing & modeling agency with its main office in Dallas, Texas.
Our agency provides you with premium personnel for conventions, promotions, trade shows, congresses and corporate events.
Alice Laura, the owner, has worked for major modeling & staffing agencies on many national and international conventions, events and trade shows throughout Europe and Latin America. She did this while completing her Master degree in Political Economy and International Relations at the Free University in Berlin and fluently learning six foreign languages apart from her mother tongue, German. Her broad live marketing experience and talent for foreign languages has allowed her to understand exactly which proficiency is demanded of a model to best promote a product or brand.
Besides being just beautiful, our models are expected to be highly educated.
Salomon Gamero, an expert in experiential marketing and business development, is the Executive Director at Alice Laura Models.
Prior to working at Alice Laura Models, Salomon worked developing strategies for the tech-health industry and, later, in the fast-growing real estate market of the DFW metro area. Salomon received his dual undergraduate degree (international business and neuroscience) with honors from the University of Texas at Dallas and his MBA from the Tuck School of Business at Dartmouth.
Alice Laura Models prides itself in the high quality of its service.