Welcome to Alice Laura Agency
Elegant Eloquence
Alice Laura Models is an international premium staffing & modeling agency located in Dallas, Texas. We place attractive talent for conventions, congresses, trade shows, promotional events, fashion shows and corporate events.
More Than Just A Pretty Face
Elegant Eloquence, our slogan, clearly conveys the grace, personality and intellect of our models. They combine a high degree of education, knowledge of foreign languages and a very attractive look.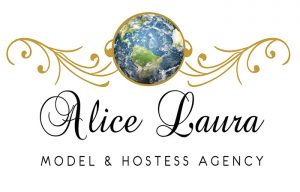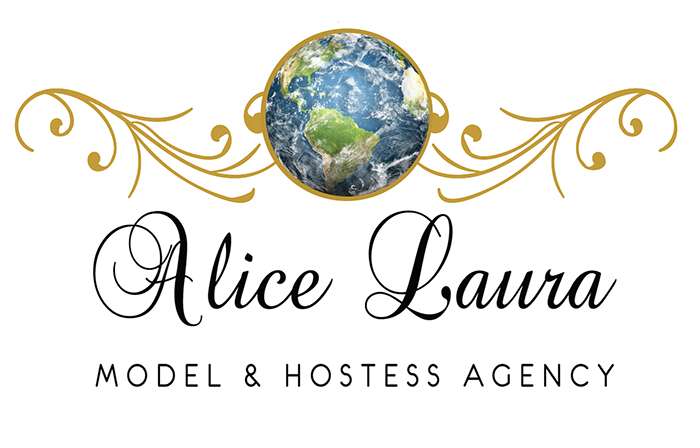 Our mission is to break down the prejudice of models being beautiful but empty shells. Our team wants to encourage young people to focus on their education, learn new languages, travel abroad, open their minds and learn from different ways of living. Moreover, our models make valuable connections with companies and learn about different industries while working with us.
Our goal is to work with companies that, besides from turning a profit, also focus on having a positive impact:
Ethical Fashion, Fair Trade, Innovative Technologies, Organic & all Natural Cosmetics/Food.
We only have one planet and that is why we want to use the tools of beauty and intelligence wisely, supporting a good cause.
Furthermore, we have partnered with "One Tree Planted" to plant trees. "One Tree Planted" is a 501 (c) (3) nonprofit dedicated to global reforestation. They plant trees to restore nature and biodiversity. They also raise awareness about the importance of trees, and motivate younger generations to do something positive for the environment. For every booked model our agency will plant a tree!
Event/Catering Staff
Alice Laura Agency represents the premium standard in event staffing. Not only is our staff beautiful and poised, they are also eloquent, highly educated and professional. Whatever your event requires, we have staff who can meet the challenge. Our roster includes experienced hosts and hostesses, tray passers, registration staff, greeters, translators, spokes models and more. Book today and let us take care of the rest!
Brand Ambassadors/ Promotional Models
Effective live marketing depends on the know-how and the charisma of the models. Our premium staff combines beauty, personality and capacity to make long lasting impressions. A high degree of education, knowledge of foreign languages and a very attractive look, are only a few qualifications that are required from our models.
Read More
While they enchant with their attractiveness, our highly-motivated models are able to work within an international atmosphere, have an eye for details and quickly learn about your product, brand and company.
Our Dallas based model agency ensures that company, brand and product performances are an unforgettable experience.
Read Less
Trade Show & Convention Models
Our Trade Show Models are not only actual models, they are highly educated, professional, personable, trained in sales and speak several languages. They will add appeal to your exhibit at trade shows, conventions or any other type of marketing or promotional event. Plus, our models are located and available to work across the US and Europe.
Read More
WHY HIRE A MODEL?
Our models attract clients and drive more traffic to your booth. They help you keep your booth clean and organized, filter clients and redirect important buyers to your sales team. They can quickly learn about your brand & company and become valuable team members. Some responsibilities our trade show models have had to carry out include:
Increasing product awareness through their attire –outfits, t-shirts or other brand/product representative item
Filtering and directing clients to the responsible sales persons
Providing product information – engaging the audience and answering questions
Handing out items such as a samples, a small gift, or brochures
Walking the floor and directing the audience to the booth
Demonstrating products
Translating
Entertaining/Presenting (raffles, product launch etc.)
Serving food and beverages
Collecting leads, scanning badges
Read Less
Anchor/Spokes Models
Our Anchors/Spokes Models can do anything from commercial video shoots for your social media pages, presentation of your new product launches, face-to face marketing at conventions & trade shows and more. They are confident, personable, outgoing and experienced in on-camera speaking. Our models speak several
Read More
languages and can bring out your company's message to all kinds of customers and markets. Our premium staff combines beauty, personality and capacity to make long lasting impressions
Read Less
Fashion & Commercial Models
We work with models that fulfill the requirements of fashion & high fashion models but also work with commercial models of all ages, sizes and heights. They are experienced with photo shoots, runway shows, show rooms and commercial shoots. If you have a specific look, age or gender in mind for the face of your brand, you can search our model database to find the right model for your needs.
Influencers
Social Media Marketing grows in importance every day. More and more people make their buying decision by following social media influencers. Our models have created an influential online presence with a tremendous reach for the effective placement and advertising of your product.
Read More
You can choose from a variety of models and accounts that best fit your target market and product. We are more than happy to assume complete preparation and implementation of all necessary steps in making your online marketing-campaign a total success.
Read Less
Subscribe to our Newsletter
We would love to keep you updated about our latest events and new models! Subscribe now and we will send you the 10 Beauty Tips of our CEO, Alice Laura, as a gesture of appreciation.